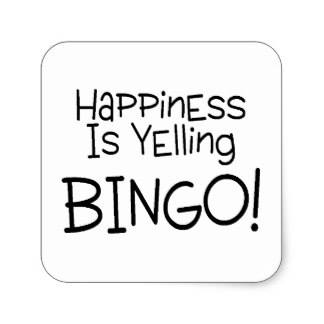 MONDAY NIGHT BINGO
BINGO IS BACK for 2023/2024
Location - Grandview Kinsmen Community Centre
Doors open at 6:00pm
Share the Wealth games start at 7:00pm
Main games start at 8:00pm
2023/2024 Bingo Dates
2023 - September 18
September 25
October 2
October 16
October 23
October 30
November 6
November 13
November 20
November 27
December 4
December 11
December 18 - Christmas Bingo
2024 - January 8
January 15
January 22
January 29
February 5
February 12
February 26
March 4
March 11
March 18
March 25
April 8
April 15
April 22
April 29
May 6
May 13
May 27
June 3
June 10
June 17
June 24
***NOTE*** There is NO BINGO on ......
October 9 - Thanksgiving Day
December 25 - Christmas Day
January 1 - New Years Day
February 19 - Louis Riel Day
April 1 - Easter Monday
May 20 - Victoria Day
If Bingos are cancelled due to road conditions the notice will be posted on the Facebook page of the Grandview Recreation Commission by 4:00pm that day. Please check our Facebook page.
Reminder that all of of Bingo workers are volunteers, please be courteous to them. If we have no volunteers, then we have no Bingo. All funds profited from Bingo get put back into the communitie's capital projects such as the new park washroom building, pool repairs and upgrades, and the Hockey and Curling Arenas. Thanks for attending Grandview Monday Night Bingos!